Explore & appreciate the great outdoor with your kids this weekend
Go back to list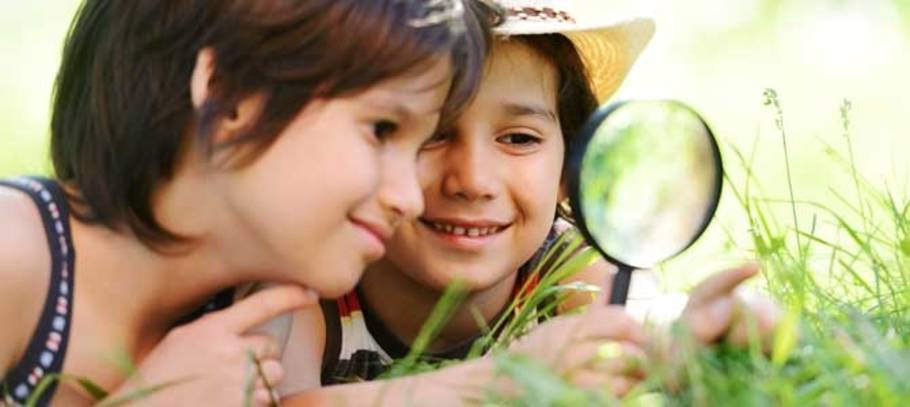 Are you concerned about your kid's lack of interest to spend time away from their computer, PS3, comic books and their reluctant to leave their rooms? Or perhaps you have been a little too over-protective of your kids to leave the walls of your home and backyard. Well, it appears that you are not alone! A recent Melbourne study of 300 children aged four to eight years found that two-thirds of kids were banned from playing outside their garden gate, citing fear of abduction and death as reasons
But according to experts, home bound kids are missing out on developing valuable survival and risk management skills that will benefit them later on in life out in the 'real world'. Spending time outdoor is also essential for the mental and physical development of all growing children. So this weekend, take your kids to go explore the great outdoor!
For the environmentally conscious kids
Exploring wildlife parks is one of the best way to learn more about the environment we live in. Most wildlife parks have regular tours and education centres where kids can learn about how to protect nature and care for endangered species.
Time to get your hands and feet dirty and create a veggie patch with your kids. Take the opportunity to teach your kids patience and nurturing skills required in growing their own vegetables.
For the adventurous kids that love spending time in water
Surfing is a great way for your kids to get fit and enjoy the local beaches. Most kids that learn to surf from a young age tends to keep up with the sports well into their adulthood. Surfing encourage a healthy lifestyle of getting up early in the morning just to go for a surf and enjoy mother nature. If your kid is new to surfing, consider taking surfing classes and lessons from professionals
If your kid love the ocean and is fascinated by marine life then they'll love scuba diving! Scuba diving is a great way for your kids to get up close and personal to explore all that the underwater world has to offer. Find scuba diving schools for your kids to learn to dive with qualified instructors.
For kids with artistic flair
Grab your camera or video camera and head outdoor with your kids this weekend to capture that magical sunrise or sunset at the beach, interesting plants that you come across while hiking or go explore and photograph a nearby neighbourhood together.
Take your kid to an interesting outdoor spot and set up a canvas, a sketchpad, paints and brushes and let them paint away. Encourage them to go explore and look for scenes or objects that fascinate them as their painting subject. Many local art classes and lessons run regular outdoor sessions that may interests your kids
Get crafty and make fun and colourful kites together with your kids and head to somewhere spacious such as national parks. While you're at it, don't forget to pack a picnic basket!
With so many outdoor activities for kids, don't be boring and home bound this weekend. Check out the rest of our ActiveActivities directory for more great ideas to keep your kids exploring this weekend.
Lauren Reeves
Lauren has two very excitable school age kids, as well as a full time corporate career. She manages to juggle the two roles and (mostly) maintain her sanity with the help of her ever-supportive partner. Lauren particularly loves cycling, as well as taking nourishing breaks in quieter parts of New Zealand. She lives with her family in Auckland and began blogging for ActiveActivities recently.