Indoor camping: a great way to introduce your child to the real thing!
Go back to list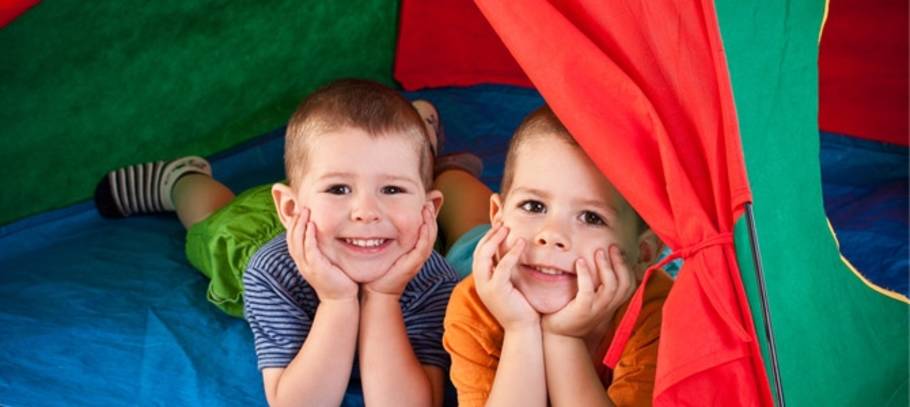 My husband and I have always loved camping, and we are very enthusiastic to go on some family camping trips. As well as that, Australia is such a beautiful country, what better way to introduce young ones to the wonders that surround them?
Why do my kids need to be pre-prepared for a camping trip?
One of the most important things to make sure the kids understand is that they must never be out of your sight, or at the very least, you should always know where they are (toilet or barbeque area for example – still very specific.) As parents, probably the most worrying aspect of camping for kids is that they might get lost in the wilderness. Don't let it happen – have a serious discussion with children and toddlers alike if you're going to take them out!
Other things to emphasise and remind them of before a camping trip include:
Hand washing : things can be must dirtier in the bush, so you don't want you kids getting sick because they ate something after digging or collecting sticks. Bring hand sanitiser to make it easier.
Fires are dangerous. It's a lot of fun to sit around the campfire together, but children must be aware that they should be well clear of the flames so that they don't get hurt.
What can I do to get my kids ready?
As mentioned at the start of this post, a fun and educational idea the hubby and I came up with recently was to 'take our kids camping' – but inside the house. Activities for kids don't come any more practical than this!
We have a small tent which can be erected without the need for pegging into the ground. If you have one of these it's ideal – you can teach your little ones how to put up a tent in the comfort of their bedroom or the living room. They can then experience the excitement of sleeping in it overnight! Of course you can put the tent up in the backyard. Decide weather permitting if it will be ok to sleep in it.
What else will help my kids?
Orienteering for kids is also a great activity that is relevant to camping. It gives kids a sense of geographical direction, and could even help them find their way back to camp if they get lost! It's also a fun team activity lots of kids and adults alike enjoy for recreation.
Check the ActiveActivities directory for a full listing of camp sites and other relevant activities for your kids!
Grace Harawira
Grace Harawira is a thirty-something Mum and all round creative type. She cares for her three young children in their Wellington home, in between blogging for ActiveActivities and working on a novel she has had in the works for years. She hopes she can inspire other Mums to carry on following their dreams, as well as raising kids that get lots of exercise and quality family time.