Secondary Art School for Kids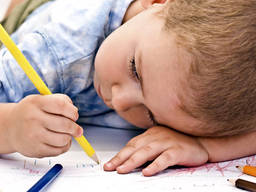 Secondary art schools offer creative kids' activities aimed at older children. These can include painting, drawing, craft, and modelling with clay. Great for keeping kids busy during school holidays!
Information on secondary art school for kids in new zealand
Will your kids enjoy arts and crafts?
Does your child love playing around with shapes, paper, and watercolours? If your kids are keen to learn new things and make interesting new creations they will love arts and crafts classes. This kind of kids' activity usually allows for more freedom than structured art classes, which makes secondary art schools perfect for free spirited kids who are bored with crayons and colouring.
What are the benefits of a secondary art school? They can:
Provide a creative outlet for kids
Soothe and relax children
Help develop problem-solving and critical thinking skills
Help improve fine motor co-ordination
Provide a great opportunity to produce unique gifts for family and friends
Build on techniques learned through early childhood activities to increase artistic skill and knowledge
Don't want to send your kids to formal lessons? You can try arts and crafts at home with a number of do it yourself activities available online or at the library. Doing craft activities with your kids can be great for making personal presents for special occasions, or as a way to fascilitate parent/child bonding. Just make sure you supervise your kids if they are handling anything sharp or hot.
Getting your kids started!
Keen to enrol your kids in a secondary arts school? Lessons generally run weekly during the school term, and cost around $150 - $300 per term. There are also school holiday arts and crafts programmes, and one-off Saturday sessions. A number of community programmes that run during school holidays offer free arts and crafts classes. They are often based at libraries or shopping malls, so keep an eye out for information.
Your child may need a wide variety of pieces of equipment to make the most of arts and crafts. To start, make sure your child wears casual clothing that you don't mind seeing splattered in paint, glue, or any number of mysterious substances! Other equipment will depend on what interests your child, but the school should send out a list to keep you up-to-date on what you need to buy.
If you're looking for a way to enhance your child's development, allow them to make new friends and have fun at the same time, give secondary art schools a try!
Articles related to your search: