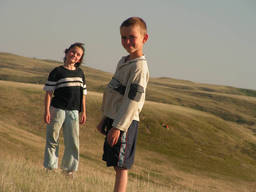 Youth centres are a great places for kids to hang out with other kids, play sports, be involved in the community, and get valuable emotional support during tough times.
Youth centres offer something for everyone!
Information on youth centres for kids in new zealand
Is a youth centre right for your kids?
Are you worried about the lack of activities for kids in your area? It might be worth checking out your local youth centre. Youth centres offer a wide variety of kids' activities for older children and teenagers, including educational and recreational programs, group discussions, sports coaching, and life-skills courses. Many of them provide a place where kids can drop in and hang out with friends in a safe environment. A youth centre can benefit your child by:
A place for social interaction
Offering study support
Providing a chance to explore new interests through leisure and recreational programmes.
Offering opportunities to play sport and improve fitness
Boosting confidence by offering a a support network and educational programmes
Providing a safe, drug and alcohol free, space
If your kids are 10 to 21 years old and interested in becoming part of an active community of children and young adults, a youth centre might make a positive contribution to their development and education.
How to get your kids involved in a youth centre
Not sure where to start? There will probably be a youth centre in your area so the best thing to do is give them a call and see what facilities and activities they have that might suit your child. Youth workers are always around to help your child if they want to just drop in, and most activities are free of charge.
It is a good idea to check the opening hours before you go as some youth centres are only open during the afternoons or early evenings, and may be closed on weekends.
A youth centre may offer a supportive and friendly environment kids need to develop their confidence, make friends, try new hobbies or sports, and explore their own ambitions and abilities. Why not locate youth centres in your area and pay a visit to find out more?