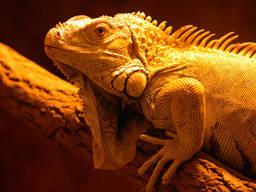 Do your children love animals? Then why not take them to a petting zoo? A petting zoo is a collection of domestic and farm animals that kids can feed and stroke. Sometimes they are located at zoos and other times they are mobile, often travelling to locations for parties or to schools, fetes, showgrounds and other events where fun activities for kids are required.
A video of Petting Zoos for Kids
Great activity for kids? Visit a petting zoo or just rent one for a party in your backyard!
Information on petting zoos for kids in new zealand
Will Your Kids Enjoy a Petting Zoo?
If your child is having a birthday, why not invite their favourite animals to come to the party? A mobile petting zoo can travel to your house or school and provide hours of joy and entertainment for children of virtually any age. As well as being a fun activity for kids, petting zoos are educational and give children the chance to learn about a large number of animals. Some mobile zoos also offer other kids activities including:
Bottle feeding baby animals
Sheep shearing demonstrations
Educational programs to teach kids about animals and pet care
Pet therapy
Animal wrangling
Pony rides
Some petting zoos specialize in different kinds of animals including reptiles, insects, native animals and sea creatures.
A petting zoo will fascinate children who loves animals. Even babies can enjoy stroking a sheep or cow and adults often get as much out of it as the kids. Petting zoos are generally very safe as the animals are docile and used to being around children. Small kids, as always, need to be supervised to make sure they don't poke or pull at the animals and hurt them.
How to Organise a Petting Zoo Visit with Your Kids
Many zoos and wildlife centres have petting zoos attached but anyone can rent/hire a travelling petting zoo for special events for parties. They are a great idea for birthday and family orientated events where lots of young children will be present. To find a petting zoo in your area, check our ActiveActivities directory or look online.
Hiring a mobile petting zoo can cost around $200-$300. It is a good idea to book well in advance so you don't miss out. Most mobile petting zoos have a restriction on the number of kids allowed to be in the pen with the animals at any one time and this will depend on the size of the enclosure.
Make sure you have enough space in your backyard or school for the enclosure and any waiting children. Some kids may be nervous around animals so it is a good idea to have an adult nearby to provide reassurance or take them away if necessary.