Conservation Parks for Kids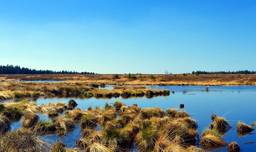 Nothing beats spending time together with the family in the splendour of New Zealand's beautiful wilderness!
Discover many species that cannot be found anywhere else in the world!
Information on conservation parks for kids in new zealand
A conservation park is an area of land set aside for protection of important natural phenomena, buildings, wildlife or ecosystems. The remaining rainforests, for example, are of immeasurable value because of their amazing biodiversity.
New Zealand has many conservation areas all over the country. To find the ones in your region, visit the Department of Conservation website.
Together with national parks, conservation parks represent one of the largest protection reserves in the world. The state maintains the majority of parks, helping Kiwis understand the importance of protecting their land.
Is a trip to a conservation park the right idea for your kids?
Visiting a conservation park is a great outdoor adventure activity for your children and a chance for the entire family to learn about New Zealand's wildlife and other natural resources firsthand. Conservation parks are best for nature-loving children who enjoy being outdoors and the kids' activities on offer vary between parks.
Enjoy a weekend camping in a conservation park! Many conservation parks provide camping facilities. Others have more luxurious accommodation, and can be popular eco tourism destinations. Whether you are looking for an experience to last a few hours or a full length family holiday, visiting a conservation park could be the perfect solution.
Activities on offer may include nature walks, wildlife observation, and tours of buildings or interesting landscape features. Conservation parks are great for any age and usually have smooth boardwalks and pram- and wheelchair- friendly facilities.
Most parks have souvenir shops, toilets, picnic benches, and barbecue facilities.
How to organise a trip to a conservation area with your kids
Most conservation areas are open all year round, weather permitting. Depending on location, some may be prone to flooding in extreme wet weather so check conditions before you leave.
Conservation parks are located in low populated areas, both coastal and inland, and there is usually a small fee for entry. Excursions and camping will cost extra, usually around $10 per car.
You will need a car for most conservation areas and some areas may be inaccessible unless you have a 4 wheel drive. The parks are usually patrolled by rangers.
There are certain precautions you need to take when visiting a conservation area, particularly if the location is remote:
Open fires are not generally permitted. If you are camping, you will need to take a fuel-powered camping stove
Pack extra water and emergency food supplies in case you get stranded
Make sure you take a first aid kit
Take sunscreen and insect repellent
Pets are usually not allowed, so organise alternative arrangements for your furry ones
Always follow the guidance of park rangers and staff when visiting a conservation area. Although it can be a memorable family experience, it is important to take care and keep safety in mind at all times. We hope you have a great time exploring nature with your family!