Parties and Party Activities for Kids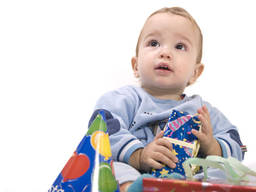 Kids' birthday parties are a wonderful treat for family and friends.
Most of us have fond childhood memories of party food, decorations, games and cakes, but organising a kids' party is a bit more demanding than attending one!
A video of Parties and Party Activities for Kids
This tutorial includes tips on entertaining kids at a birthday party, including face-painting, craft activities, and story-telling. Your kids will be delighted!
Information on parties and party activities for kids in new zealand
What kind of kids party is right for your child?
Throwing a birthday party for your child is a great way to make them feel special.
The options for kids' activities at a birthday party are endless. Your birthday party can include any number of the following features, or get creative and think of your own ideas to make their special day unforgettable:
A backyard birthday party is great if you're on a budget. No need to book a venue, but you might like to hire a jumping castle or petting zoo to make it more special
A theme is a great way to create a memorable event. Popular themes include superhero parties, pirate parties, princesses parties, and cartoon parties. Your child will have fun making their own costumes and decorations to match the theme!
Hired entertainers (including clowns, magicians, fairies, face-painters) will help give a profession edge to your celebration
A craft party can be organised at home or at a venue, and will provide guests with something special to take home at the end
A play centre is a great venue idea as they can take care of food and entertainment
Don't want to make things too complicated? If your child is shy or very young, a simple picnic at a local park or the beach will make for a lovely day with minimal fuss.
How to organise your kids' party
Overwhelmed at the thought of arranging a party? No matter what type of party you choose, there are some things you will need to consider::
Venue - do you want indoor or outdoor, home or venue? Keep in mind the number and age of guests.
Invitations - make sure to give your guests plenty of notice and contact details to RSVP
Food - do you want to provide a meal, snacks, or just a cake? Consider if parents will be staying to eat as well
Party bags - what can you give your guests to take home?
The cost of kids' parties will vary depending on your venue, the types of food, and whether or not you decide to get professional help. Have a think about what fits your budget and go from there - there are plenty of options for all budgets!
Whatever your needs, with a bit of planning and creativity your child can have a fantastic and memorable day!
Articles related to your search: