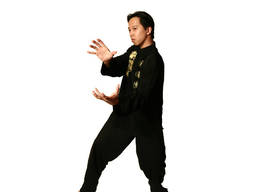 Try jujitsu for a martial art that develops mind, body and spirit!
Jujitsu is a Japanese non-competitive martial art that focuses on building kids confidence and self-defence skills. A great way for kids to keep fit and learn valuable personal skills at the same time!
A video of Jujitsu For Kids
kids taking a group lesson of Jiu Jitsu. A mix of physical training and self defense techniques.
Information about Jujitsu For Kids
Is Jujitsu a great activity for your kid(s)?
Does your child have excess energy? Why not let them channel it with a martial art like jujitsu? Jujitsu is non-aggressive and focuses on strength, agility and mental focus. "Jū" means "gentle, calm, flexible." And "Jutsu" means "art" or "technique". Hence Jujitsu could mean Gentle art or technique. This might make it particularly beneficial for kids who have trouble controlling their temper.
Other benefits include:
Non-competitive – children work towards belts and learn at their own pace
Helps improve concentration which could have a positive effect on academic performance
Can help kids learn to regulate and control their emotions
Improves fitness and strength
Teaches kids respect for themselves and others as well as accepting responsibility for their own behaviour
Teaches valuable self-defence and safety skills which could help kids protect themselves if needed
Not sure what age to start your child?
Around 8 years of age is generally considered a good age as kids will have usually developed the focus and maturity required to train properly. There is an element of throwing involved in jujitsu which more nervous children may find daunting but learning how to fall is part of the skills taught in the dojo.
Get your kid to start learning Jujitsu?
For any martial art based kids activities, the first place to look is our ActiveActivities Directory. Martial Art schools will probably offer Jujitsu classes for beginners of all ages where you kid can go and have a try. Whether they just want to learn for fun or work towards belts, one of your local martial arts schools should be able to help. Classes usually cost around $12-$15 per lesson and you may need to pay club membership in addition. You will also need to purchase a uniform for your child to train in which is generally available from the club.
Can't find a jujitsu class in your area?
Your child might enjoy other martial arts activities for kids like karate or kung fu. For kids who are looking for a sport which teaches life skills as well as physical skills, look no further than jujitsu!