How to avoid kids' birthday party pressure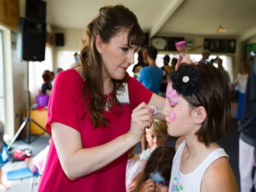 With the rising popularity of Pinterest, today's parents are under more pressure to create the 'perfect' party for their child's birthday than previous generations of mums and dads. Sure, our parents had books of party ideas and our Grandmothers the Ladies Home Journal, but advice on how to throw a memorable child's party has truly reached new heights with the advent of Pinterest, Google image search and niche parenting blogs.

If you're feeling overwhelmed or are on a small budget, my advice is to first step away from the pretty, inspirational blogs and stop reading about the extravagant parties thrown by celebrities for their children. Instead, start with what you know your child will enjoy and the information you have already researched. That's step one.

Step two is to jot down a rough timeline on how you see the party playing out. If you've allocated 2 hours for your party, your time frame might be 30 minutes for arrival and free play, 30 minutes for games and entertainment, 30 minutes for eating/food/drink/cake, and the last 30 minutes for present unwrapping and farewell with the option of giving favours for guests to take home. So step two is to write down your chosen timeframe.
Most successful parties rely on seven elements: decorations, food, drink, games, entertainment, cake and favours. Step three is to choose a theme and let your theme inspire your choices around these seven elements. For example, if your child is 5 or under and your theme is 'the circus', your decorations might be balloons, streamers and table runner in a red and white scheme. Food might include popcorn, peanuts, candy floss among others. Drinks might be served with red and white striped straws. Games could include skill challenges and competitions like hula hooping, ring toss and 'tight rope' walking. The entertainment might be a face painter to paint your guests into clowns and circus animals. The cake could be decorated as a clown face or even a big top tent. Favours are optional, but could include any circus-themed toys, sweets or animal biscuits. Google ideas only when you 'draw a blank' or have extra energy or money to invest into making that part of the party extra special.
I believe the focus should be your child and what they will enjoy, as well as your enjoyment in creating it for them. Like wedding planning, much of the stress of planning a party comes when too much thought is given to the guests' experience and expectations. Yes, you should take into account any known food allergies and attention spans according to age etcetera, but remember the pressure creeps in when you try to impress the other kids or outdo other parents' past birthday party successes. Keep your focus on the birthday child what is realistic within your timeframe and budget.
Let Pinterest and Google serve you, and while you can share what you have done, resist the temptation to compete with what you see and find.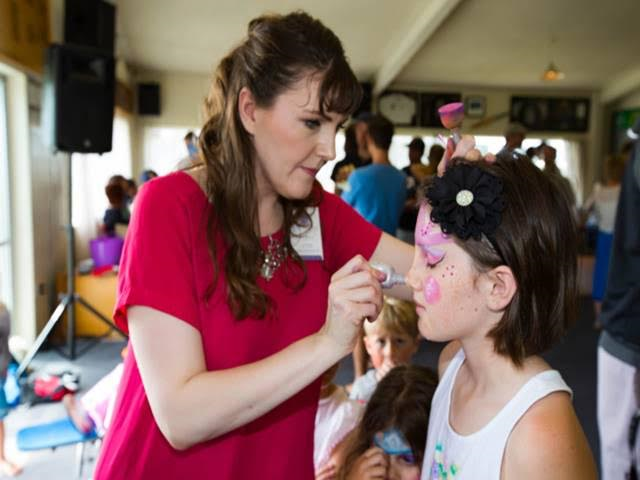 The author face painting for a large Christmas gathering at Mount Maunganui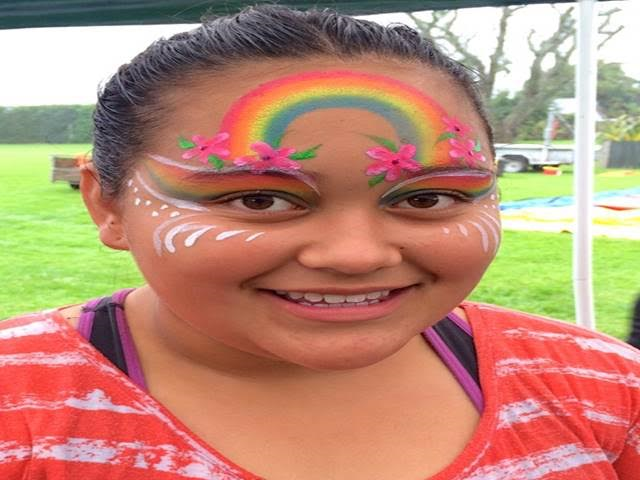 Face painting brightens up a rainy day party in Tauranga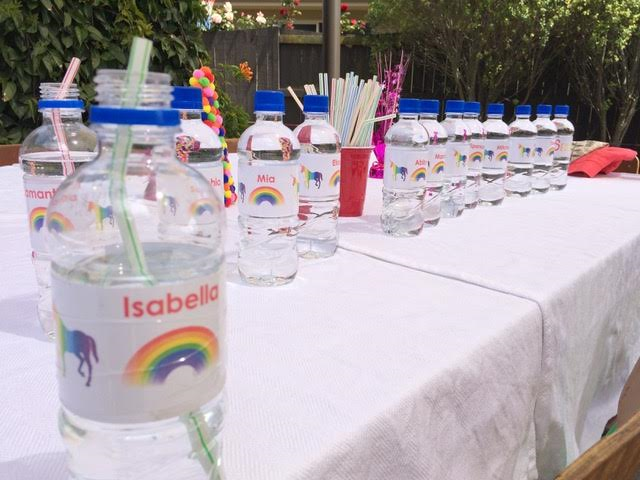 Personalised water bottles for a 'rainbow unicorn' themed party in Papamoa