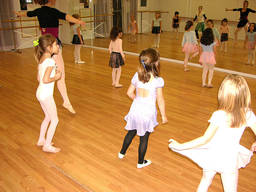 Ballet has been prominent in New Zealand since the early 1900s, when Danish dancer Poul Gnatt established the first ballet company, The Royal New Zealand Ballet.
Before the Second World War, New Zealand was highly influenced by foreign artists in ballet, and it was only after the war ended that New Zealand was able to produce local acts.
Now there are state-supported companies as well as numerous private ballet companies.
A video of Ballet Dancing for Kids
Be inspired by these young children performing ballet for their parents!
Information on ballet dancing for kids in new zealand
Is ballet dancing right for your kids?
Ballet dancing is a physically demanding art form and requires physical and mental discipline and practice. It thus develops many skills and has numerous benefits, including:
Promotes strength, flexibility, coordination and balance
Helps posture in many children
Teaches skill, grace, poise, self-discipline
Fosters self-confidence and positive self-image
Promotes a love of the arts
Develops a passion for rhythm and movement
Encourages friendships with children who have similar interests
Get your kids started!
In most cases kids do not start formal ballet lessons until the age of eight, although they can attend pre-school dance classes from quite a young age. Here they learn to enjoy music and may learn some basic ballet positions. Generally, these types of classes focus more on fun and allowing parents to watch their child's participation, rather than being considered the start child's formal ballet journey.
For children who seriously aspire to be dancers The New Zealand School of Dance holds auditions for Junior Associates from September to October. Auditionees must be from 13-16 years old.
To find a suitable teacher or academy, search the ActiveActivities directory. The directory provides all the information you need to know on ballet in your local area and has a comprehensive list of Ballet Classes and Lessons.
What to look for when checking out a ballet school
Professional set-up
Qualified teachers and experience
Appropriate flooring and bars
Class size suited to your child's needs
Reasonable prices
Follows Royal Academy of Dance syllabus
Enters the competitions that your child is interested in competing in
As well as tuition fees, which vary with the school and the location but are usually in the vicinity of $15 a lesson, your child will need:
A leotard - Approx. $15-30
Tights - Approx. $10
Ballet shoes - Approx. $20-30
A tutu (not usually compulsory)
Always check with the teacher before buying clothing; many schools have their own strict dress codes. Prices really can vary depending on quality and where you buy. Buying from the school is often convenient but can be more expensive.
Most little girls love pink, dancing, and being a little ballerina. Most mums love seeing their daughters doing ballet. So get them dancing, no matter what age they start.
Events not to be missed
If your child has an inclination towards ballet, attendance at a live performance will certainly inspire him or her, though some academies recommend that children be at least six years old to attend. Prices vary with the company, the performance, the location, seating, and any concessions available, but are similar to those for opera and other live entertainment.
For all these reasons, ballet dancing is one of the ultimate kids activities!