Contemporary Dance for Kids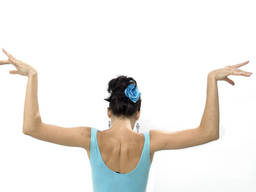 In 1982, the National School of Ballet decided to include contemporary dance in its curriculum, and thus changed its name to the New Zealand School of Dance. The graduates soon became an integral part of the Limbs International Dance Company, the first contemporary dance company in New Zealand. Contemporary dance is anything but rigid. Any style of music can be used in contemporary dance, and contemporary dance can incorporate other forms of dance and be combined with visual effects. The Limbs International Dance Company ceased operations in 1988, and since then new groups like the New Zealand Dance Company have taken over as premier contemporary dance venues.
A video of Contemporary Dance for Kids
Your child will love this video of kids performing modern dance to the latest music!
Information on contemporary dance for kids in new zealand
Is contemporary dance right for your kids?
Because contemporary dance uses the body's natural lines and energy, it is easy for beginners to learn, making it one of the most amazing kids activities. A keen interest in music and dance helps, but even without these children can benefit from contemporary dance lessons.
Contemporary dance lessons can give kids:
An interest in movement and exercise
Physical flexibility, coordination, cardiovascular and general fitness
Familiarity with their bodies and using them creatively
Listening skills and ability to take instructions
Ability to cooperate with others
Ability to express feelings and emotions
Confidence
Get your kids started!
Most contemporary dance schools will take little ones from the age of three, but with contemporary dance it's never too late. Children will learn to perform steps and moves appropriate to their age and ability. Most dance schools that cater for children run their classes to coincide with school terms.
How do you find a suitable teacher or academy?
Lessons are usually in the $15-$18 range, but can be less for school groups. Some councils charge as little as $10 a lesson, and some community groups may even run free classes. Costumes and outfits are usually not required, except where the child participates in a concert or takes part in a competition. These will differ by city and instructor.
Stars and events not to be missed!
Itching to watch some great shows? Check out the New Zealand School of Dance, Atamira Dance Company, and Black Grace for shows featuring contemporary dance. Try to get your daughter or son to attend one of these events.