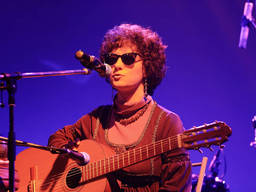 Let your kids discover different music styles by introducing them to jazz!
Jazz is a unique form of music which uses syncopated rhythms and a polyphonic scale to produce a distinctive sound made famous by musicians such as Louis Armstrong, Duke Ellington and Miles Davis. Improvisation plays a big part in this music style which makes it great for creative kids who love music!
A video of Jazz For Kids
Jazz is a kind of music and is very rich in terms of variations, rythms and types of instruments. Your kid can play drums, clarinette, the piano, the guitar, the harmonica or plenty of other instruments to play this very specific music based on improvisation. They can play solo or in a band, it will definitely makes a difference compared to other classical instruments.
Information about Jazz For Kids
IsJazz a great activity for your kid(s)?
Is your child interested in music?
Whether they love to sing, dance or play an instrument like the piano or guitar, they might enjoy discovering jazz. This lively style can form the basis of many kids' activities including singing songs, dancing, playing or even just listening to performances or attending jazz festivals.
Introducing your kids to jazz may have many benefits including:
Broadened awareness of different musical styles.
Enhanced creativity through improvisation.
Increased confidence through performing.
Dancing can help improve fitness and physical skills.
Performing jazz routines and songs can help encourage kids' teamwork and co-operation skills.
Improved understanding of rhythm!
Does your child dislike structured rules?
Free spirited kids will probably love Jazz as it's all about creativity and improvisation. Kids who are more comfortable with set parameters might prefer a more structured music style like classical music.
You can introduce your kids to Jazz at any age - even young babies can go along to a performance or listen to a jazz cd. Although Jazz originated in America it is very popular in New Zealand with free jazz events all across the country.
Get your kid to start learning Jazz?
If your child is already musical, it's easy to get them involved in Jazz activities for kids. If they play the piano or guitar they might like to join a jazz band, or if they love singing and dancing they might like to try musical theatre or jazz dancing. Your kids' music teacher or local music academy will probably have information on jazz lessons in your area or you can check on our ActiveActivities Directory to see what is going on. There are often jazz based school holiday programs designed to introduce kids to this particular style of music. If your child isn't interested in jazz, they might like other types of music such as R & B or hip hop.
Is your child more of a spectator than a performer? They might like to go to a performance at a local theatre, or cafe.
Check for free jazz events in your area and take them along!